Maximize the impact of clean energy project incentives
The transformation of the global economy needed to achieve net-zero emissions by 2050 will require $9.2T in annual average spending on physical assets.

The 2022 Inflation Reduction Act has created a unique opportunity for clean energy project developers and investors to accelerate the transition to renewable energy in the United States and according to analysts from Goldman Sachs, the IRA will provide an estimated $1.2 trillion of incentives by 2032.

Ensuring the clean energy industry can maximize the financial (and environmental and societal) benefits of this game-changing program requires ensuring projects meet complex IRA compliance requirements, and protecting investors from recapture audit risk.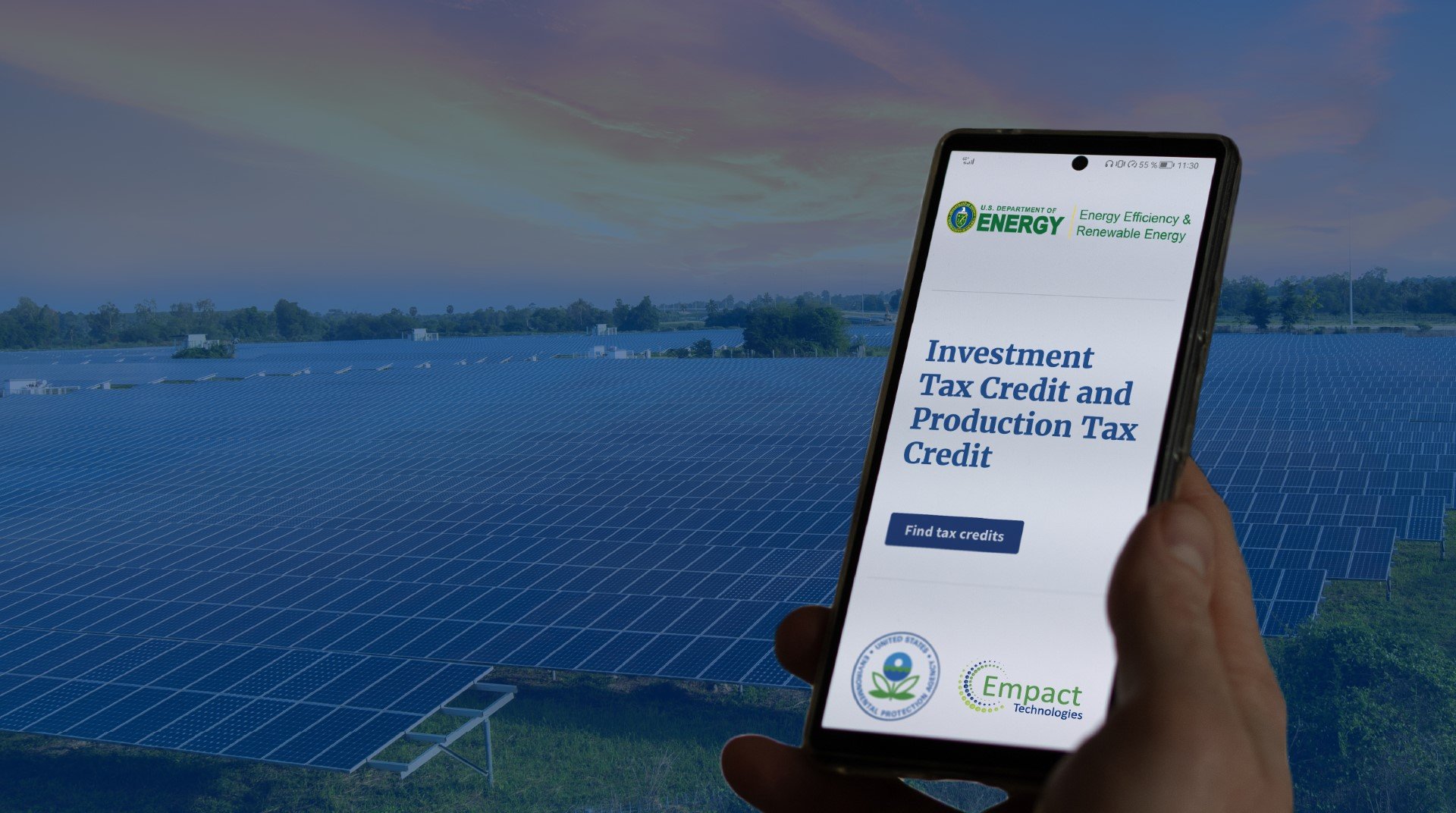 Empact Technologies enables community and utility-scale project developers and investors to maximize the impact of clean energy project tax incentives with the industry's premier IRA management platform.
Manage IRA Compliance
Ensure compliance with IRA and DOE clean energy project incentive requirements
Create Impact
Maximize the community, environmental, and social impact of clean energy projects
Manage Construction Risk
Ensure projects meet schedule, safety and risk objectives
Empact's IRA tax incentive management platform combines proprietary SaaS technology with professional services, enabling projects to meet IRS regulatory requirements for prevailing wage and apprenticeship, domestic content, and energy and low-income community incentives.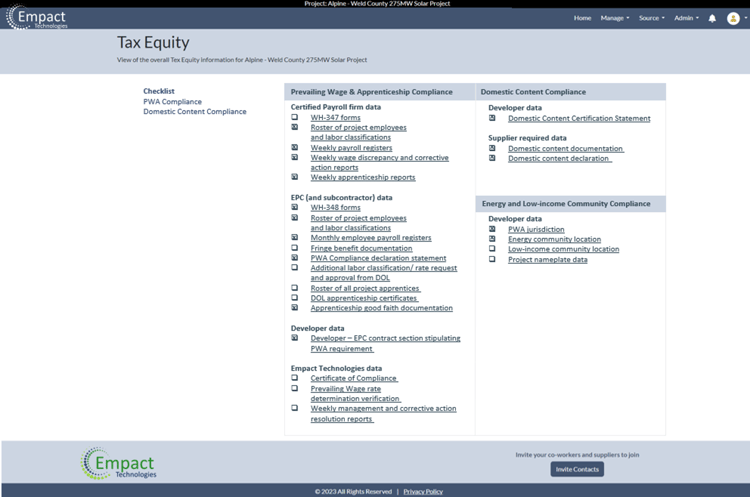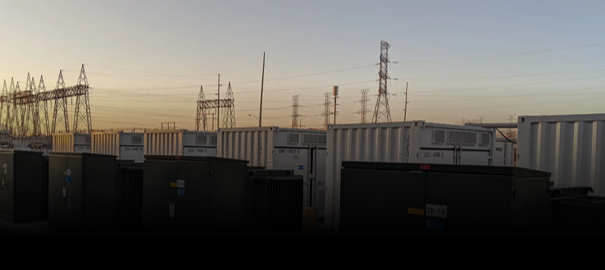 "Ensuring adherence to the new IRA tax incentive requirements is a critical element of our project financing. We chose Empact Technologies to manage the entire process on our behalf, from working with our EPCs and project suppliers, to providing 3rd party proof of our compliance to our financing partners."


Staats Battle
Senior Vice President, Operations
Stella Energy

"This is a terrific solution. Every one of our projects will need this. "
Managing Director, Project Finance
Large energy transition project developer and owner/operator